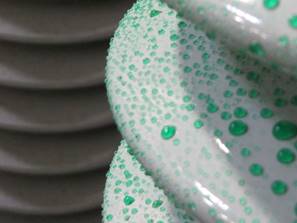 SPOTLIGHT DOCUMENTS
THERMAL CHAMBER CONDUCTOR REPORT
The coated samples were placed in a thermal chamber for 96 hours. The thermal chamber is programmed to have a stabilization period of 8 hours and a rise/fall time of 4 hours. The chamber first falls in temperature from ambient to -35􏰀F, then stabilized at -35􏰀F, then rises to +50􏰀F, then stabilized at +50􏰀F then falls to -35􏰀F to start a new cycle. This cycle is repeated four times. DOWNLOAD THE ENTIRE REPORT HERE.
THERMAL CHAMBER INSULATOR REPORT
Similar testing to the Conductor report above, but this was for toughened glass suspension insulators for overhead transmission lines. DOWNLOAD THE ENTIRE REPORT HERE
ADDITIONAL DOCUMENTS
We are glad to share the following test reports with you. If you have any questions on any of the documents below please do not hesitate to contact us. Click on a title to open/download.
Thank you.